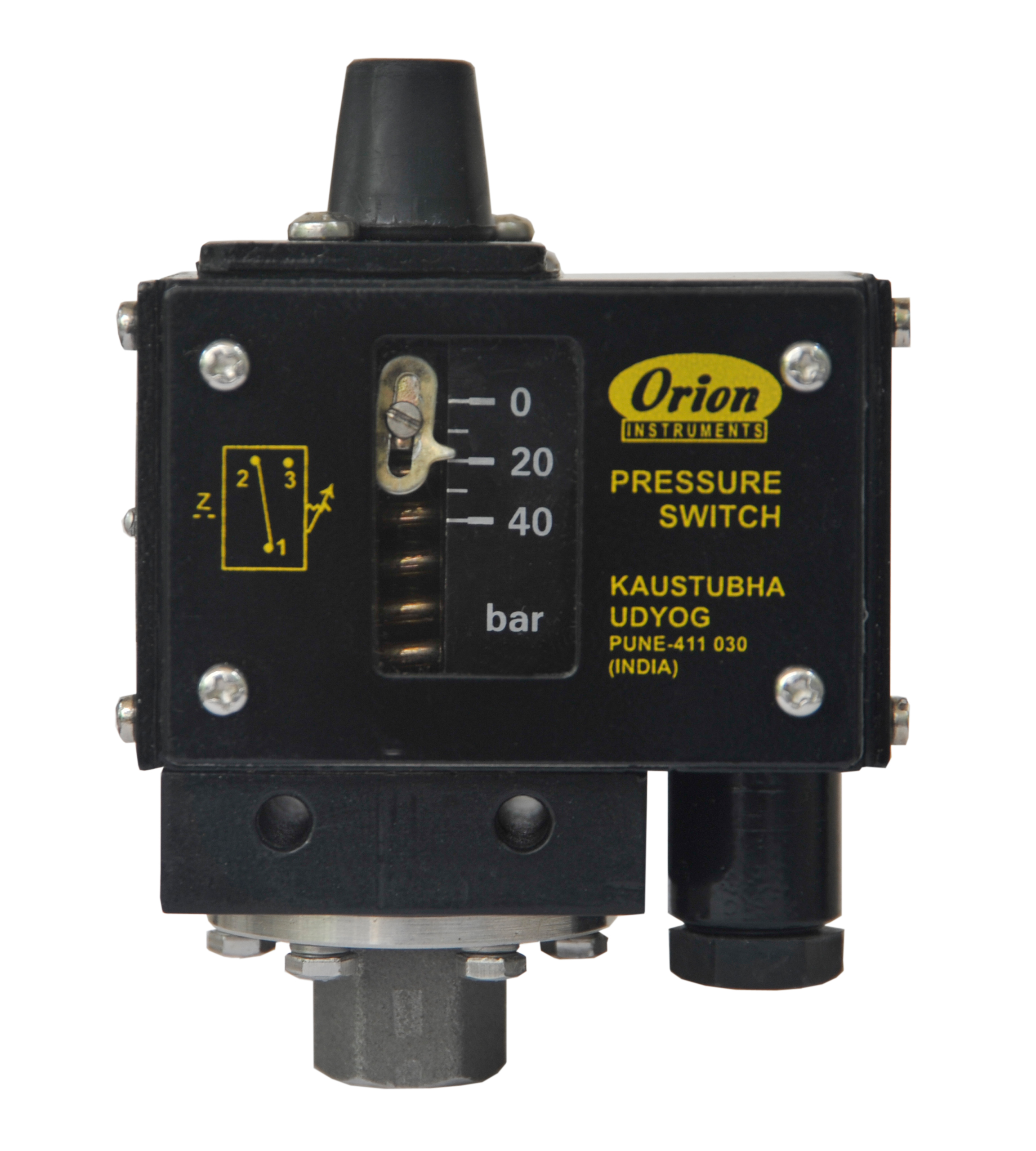 Information
MN Switches are housed in a diecast aluminium enclosure which conforms to IP54 protection factor. Rubber gaskets can be provided optionally to provide an IP65 enclosure. MN Switches will generally have only one SPDT microswitch but switches with two SPDT microswitches can also be provided. The Pressure port is 1/4" BSP female.
Some Applications
Power generation
Burners & Furnaces
Glass & Metal industries
Chemical Industries
Steel Industries
Hydraulic, Steam and Gas turbines
Boiler and Compressors
Machine Tools
Railway Braking Systems
Water Treatment
Sugar and paper mills
Fire Protection
Surgical gas, breweries, milk industries
Tyre industries
Natural gas, LPG storage and transportation.
Product Specifications
Storage Temp. : Atmospheric temperature
Operating ambient Temp. : 0ºC to 60ºC
Media Temp.:- for non-metallic diaphragms 80ºC max.(higher with metal diaphragms)
Set point repeatability : ± 2% over full range
Enclosure details : Diecast Aluminium
Switch output 1 SPDT (2 SPDT on request).
Product Features
Compact, rugged Design
Enclosure protection : IP54 (IP65 with rubber gasket)
Reliable, accurate micro switches used
Easy, safe wiring connections
Accuracy : ± 2% FSR
Warranty 2 Years
Support +91-(0) 20-24393577
Opening Time 09-00 AM to 5-30 PM