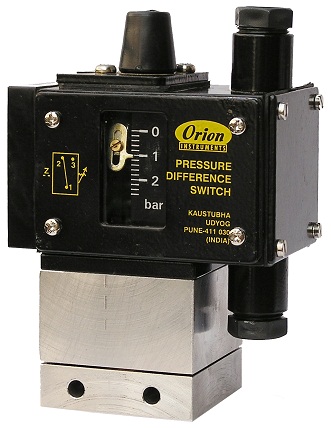 Information
PJ series pressure difference swicthes are housed in die cast aluminium powder coated enclosure and are recommended for panel mounting or outdoor service depending on type of enclosure opted for. No stage differential can be set in these 2SPDT versions(PJ series). Bith microswitches are synchronized for operation withing practical limits and a slight stage difference is bound to remain between the setpoints(generally not exceeding 2 % of FSR).The scale indicates the falling setpoint for one of the microswitches. The repeat accuracy is better than 2 % FSR.A 3/8" cable entries are provided for cables and a terminal strip suitable for wired ends is fitted inside the enclosure. Other variations for cable termination such as plugin connectors can be provided. Pressure ports are 1/4" BSPF standard.
Applications
Switch fitted with extra microswitchfor emergencies
Large Power Plants that requires 24/7 Operations
Water Treatment Plants
Bag Filters
Strainers
Product Features
Compact
Separate chamber for working parts
Choice of wetted parts to suit working media.
Electrical rating:5A,250VAC;0.2A,250VDC.
Pressure ports:1/4" BSPF.
Support +91-(0) 20-24393577
Opening Time 09-00 AM to 5-30 PM